Tigers Tournament Reports 2017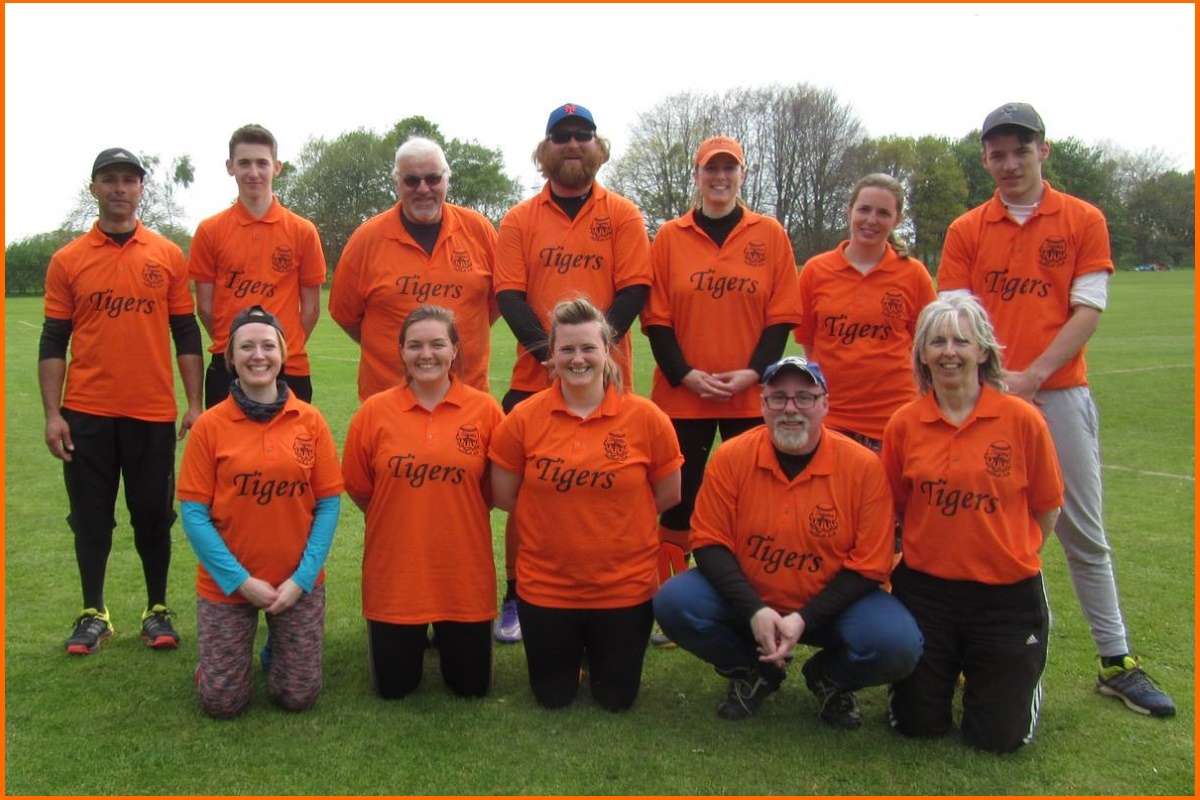 Firstball
| | |
| --- | --- |
| Opponent | Score |
| Camels | W. 5-4 |
| Basehunters | W. 12-8 |
| Camels | L. 9-6 |
| Bats | W. 11-7 |
| Rebels | L. 9-14 |
| Rippers | W19-2 |
| Bobcats | L. 6-7 |
New shirts and new bats took centre stage as we played our first competitive weekend of Softball in 2017. Overall we batted really well up and down the order. Defensively it was more of a mixed bag, a mix of everything from really good to err, not quite so good...
We played 3 games in our initial group, winning 2 of them and running out of time in the 3rd in the middle of a great come back inning. In many ways our best performance was in the first game, a 5-4 win against a very strong Sharks line up that featured our best defensive play of the weekend; two strong throws on a relay from the outfield that cut down what had looked like a certain Home Run at the plate.
That put us in another 4 team group and again we won 2 of our 3 games with the stand out performance a 19-2 win against the Rippers, 19 runs that we scored without a single homer.
That meant we faced the Leeds Bobcats in the semi, a controversial game we lost narrowly (7-6) ending with the winning run stranded on 2nd base.
We scored lots of runs throughout the weekend and there were fine batting performances up and down the order. Male OBP leader was Tony who batted 800, with TK (625) leading the way for the women. Home Run heroes were JD (2), Dan (4) and Michael (4).
In the field both the Downes boys performed well both at short stop and in the outfield, though it was Alyssa whose outfield performance shone brightest. Sandra also took some important catches in right field. Michael looked really good when moved across to 3rd and Emma put in a very promising display at 1st. Dave pitched most of the weekend with Tony putting in 2 winning performances in relief.
| | | |
| --- | --- | --- |
| MVPs | | |