The 2014 season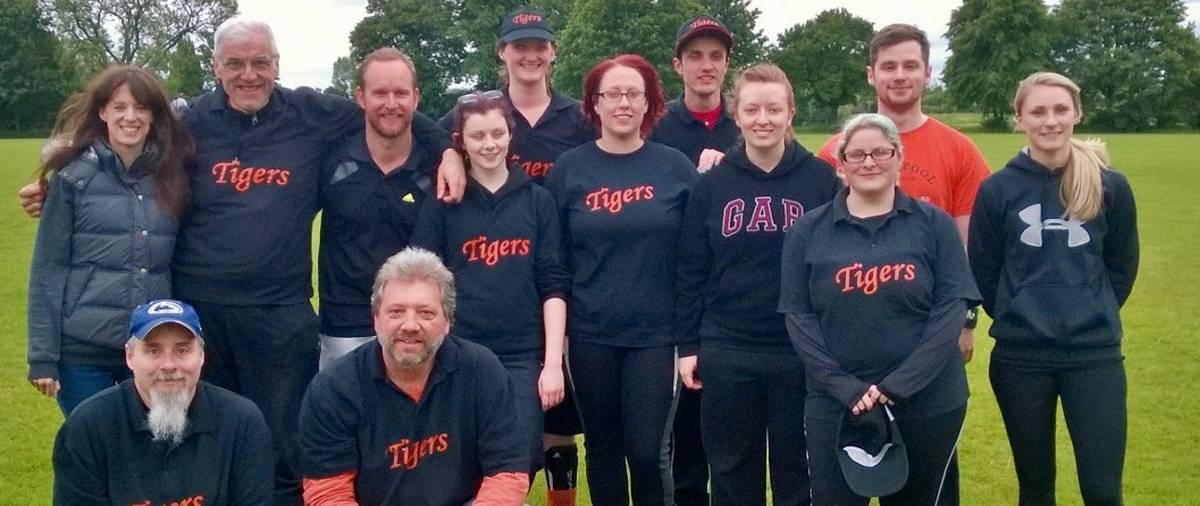 The Tigers had a big turnover in players in 2014. Of the 2013 side Uric and Karl retired, James was injured for the first half of the season and Deb, Claire and Irene couldn't play at all because of work commitments. Becky also missed a large chunk of the season with injury and pregnancy meant that Charlotte 'retired' halfway through the year.
The player turnover wasn't all bad, it was good to have Dave and Kirsty back for the whole season after they had missed almost all of 2013, Alex re-joined after 2 and a half years away and Grant was a welcome addition to the team. Hayley and Rookie Sarah also played valuable roles after first showing their class with the Wildcats in Division 3.
We also got solid performances from those players who had played in 2013 and DID manage to dodge the 'Curse of the Tigers' and play in 2014. Sam, Ed, Richard, Emma, Steph and Chloe were all dependable regulars. Becky's season could have been cut short by the serious injury she received early in the year, but she showed great guts and determination to overcome that setback.
The Wildcats played the price for the Tigers turnover in players, and also had injury problems of their own. We never got to a situation where we could put a balanced team in the field and we paid the price with a swift return to Division 4. That didn't mean we didn't have some good personal performances within the team.
Amongst others Tony deserves a mention for his pitching, which went from strength to strength as the season went on. Hayley put in some fine performances and should be looking for a first team berth in 2015. Steve did a manful job at several different fielding positions over the year, Rob worked hard all year and TK showed us how it's done when she finally recovered from her preseason injury. Stuart also deserves a special mention for his enthusiasm and commitment to the cause, he had to wait a long time for his debut but he'll be one to watch next year.
This year we also entered a women's team in the single sex league. We didn't record a win but we were competitive in all our games and didn't look out of place against opponents that had far more experience (and included far more first division players) than ourselves.
We played in both Manchester tournaments and also at Leeds and Sefton as well as a number of friendlies and a mid-season intra-squad game. We will be looking to enter even more tournaments in 2015.
Grant (back in the USA) and Chloe (sent to Coventry) will both be missed in 2015 but (fingers crossed) we now have a solid core that we can build on next year so we are looking forward to even bigger and better things in 2015.
| | | |
| --- | --- | --- |
| | End of Season Awards 2014 | |
| Tigers | | Wildcats |
| | Players' Player | |
| | Captain's Player | |
| | Home Run Champion | |
| | Batting Champion | |
| | Tigresses Batting Champion | |